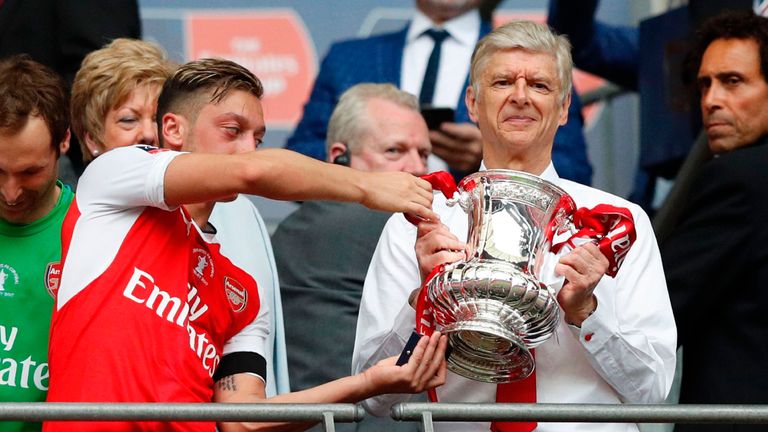 Arsene Wenger believes Arsenal's "history" in cup finals can stand his side in good stead ahead of their Carabao Cup final against Manchester City on Sunday, but concedes Pep Guardiola's side are the favourites.
The French manager will hope to avoid a repeat of the defeat to Birmingham City in the 2011 final and secure a maiden League Cup success in his 21st year in charge.
Arsenal, whose FA Cup title last season included a semi-final victory over Manchester City, have reached a cup final in each of their last four seasons and Wenger is hopeful his side can be the team to cause a surprise against Premier League leaders City at Wembley, live on Sky Sports Football.
"When you come through such a long way, you go to the final, you don't want to lose it," Wenger said at the pre-match press conference.
"You want to win it. At the end of the day, you have to be cool. Because Manchester City is dominating the league in the head of everybody and so maybe we are more underdogs than in the FA Cup semi-final (last season).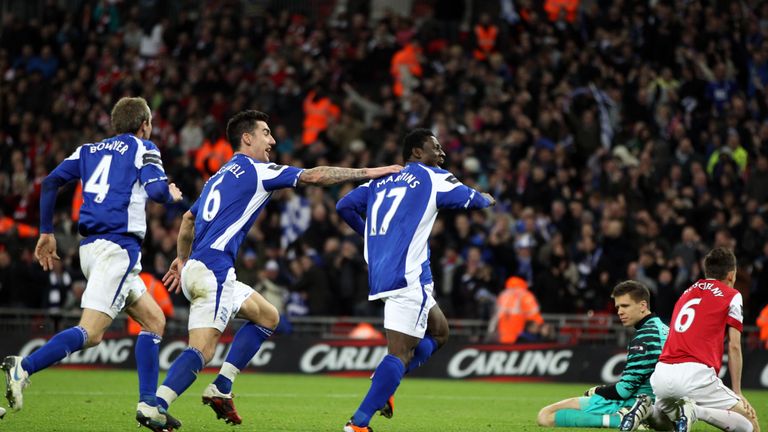 "We are maybe underdogs but we have to believe in our quality. The history, the fact we have done it before, shows why not do it again."
Wenger has often used the competition as a way of offering valuable game time to some of the fringe members of his squad but is confident in his side's experience ahead of the first major showpiece final of the campaign.
When asked about how previous experiences might help his side's chances, he said: "What it means is that you have enough belief to think you can do it.
"That on the day you managed to turn up with the right spirit and right mentality, the right belief.
"The final, everyone says you have to be motivated, but it as well to find the right balance between focus, motivation and relaxed enough to play your game.
"That will be the target again: to have a belief but as well to find that right balance."