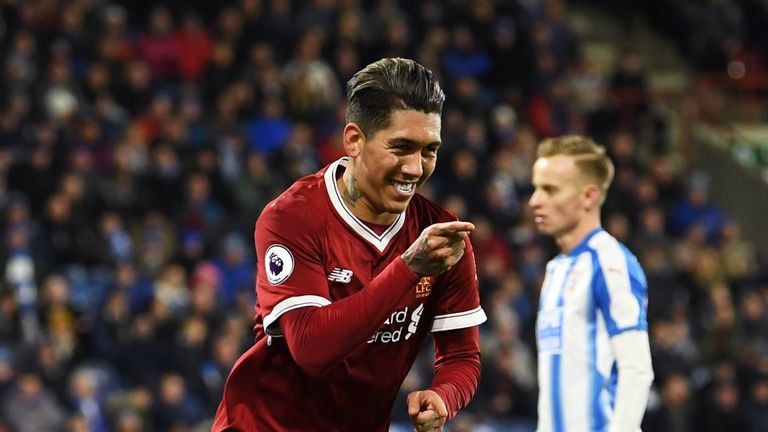 Roberto Firmino has handed Liverpool a boost by declaring he wants to stay at the club for years to come.
Firmino is the focal point of Liverpool's attack and is enjoying the most productive spell of his career on Merseyside, with 19 goals and 10 assists in all competitions so far this term.
The 26-year-old has also credited Liverpool boss Jurgen Klopp for helping him become one of the most effective forward players in the Premier League.
"Liverpool are one of the greats in Europe and being able to be part of the history of such a great club is gratifying to me," Firmino told Brazilian publication Esporte.
"I'm very happy here at Liverpool and I do not see myself out of that club for years to come.
"I believe I am living one of the best phases of my career and I owe much to the trust that the club has placed in me from the beginning.
Former Liverpool forward John Aldridge questions whether Jurgen Klopp's side could have been closer to Man City this season with a 30-goal striker
"The arrival of Jurgen Klopp was very important for my growth within the team. Since he arrived here at Liverpool, he has changed my positioning, put me playing as a forward and that was the watershed for me here at the club.
"Klopp is a fantastic guy. I rate him as an extremely professional coach, a perfectionist, with a winning mentality.
"He came to Liverpool after building a beautiful history in Borussia Dortmund and has done a beautiful job here in England. I'm sure Klopp will be marked in the history of world football for his work and achievements."