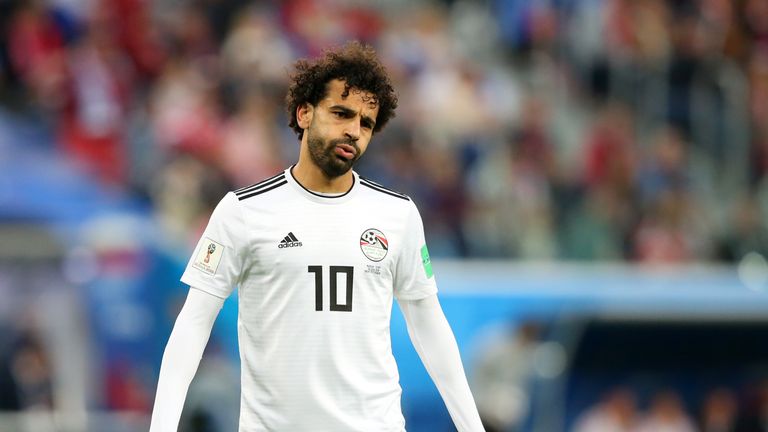 Egypt head coach Hector Cuper said Mohamed Salah was "100 per cent" fit for the World Cup, but his absence in training ahead of the tournament due to injury was difficult.
Salah started in Egypt's second World Cup clash with Russia on Tuesday, the first time he has played since injuring his shoulder in the Champions League final with Liverpool.
Although he scored from the penalty spot, Egypt were beaten 3-1 to leave them on the brink of elimination.
Cuper said: "When we talk about 100percent, we have to look at the medical side. I was told by the medical team he was fit.
"He could not prepare with us in the training sessions all the time, he had to train alone. I believe he was in good shape and optimal condition. If he did not get injured in the Champions League final then he would have had three weeks' extra training with us as a group.
"Salah is crucial, a vital player for the squad. He is a point of reference. He suffered an injury and we have been worried. We knew if he recovered in time it would be a good thing. The only thing I can be sad for is I would have liked to have seen him present at the training ground with the team."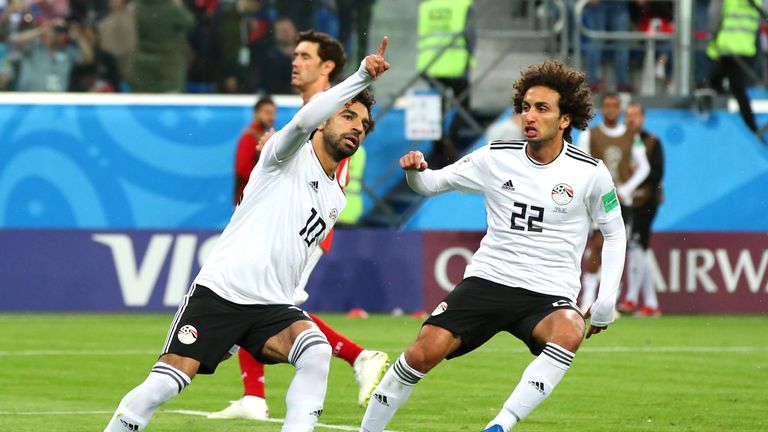 "It's hard to say what would have happened if he was on top form but I always say that behind one or two brilliant players there has to be a team."
Egypt will be knocked out if Uruguay avoid defeat against Saudi Arabia on Wednesday, with their seemingly imminent exit leading Cuper to come under immediate pressure.
"First of all, whether or should I say in my post or not is something that does not only depend on me," the Argentinian said after Ahmed Fathi's own goal was compounded by Denis Cheryshev and Artem Dzyuba efforts.
"If those responsible are not happy with what I have done then I will be the first to leave. There's no doubt about that.
"But we still have another match to play. It is difficult to say this but in the World Cup you have to wait until the very last minute, although it's true that our chances are minimal."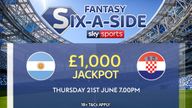 Fantasy Six-a-Side
Pick your dream team for Argentina v Croatia to win the guaranteed £1k jackpot.