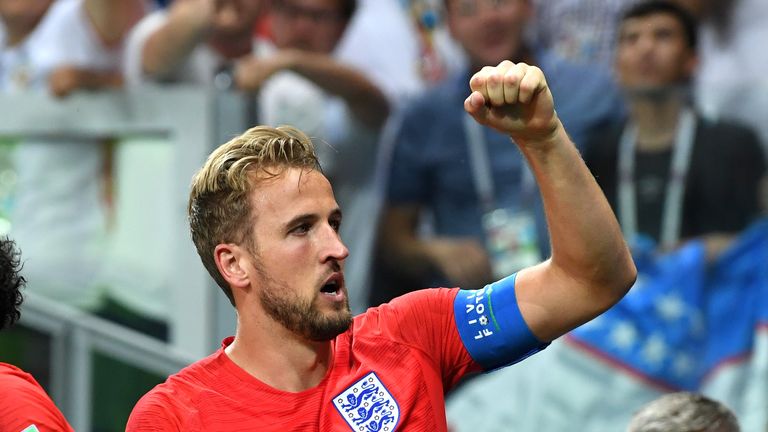 Harry Kane is setting his sights on challenging Cristiano Ronaldo and Lionel Messi for the title of best player on the planet.
Kane strengthened his status as England's leading light with both goals in Monday's World Cup opener against Tunisia but is hungry for even more.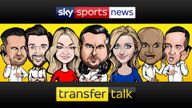 Transfer Talk: Fekir move back on?
The future of Liverpool target Nabil Fekir is discussed on the podcast, plus news on Arsenal, Chelsea, Everton, Leeds and more
Prior to the match he lightheartedly targeted a hat-trick to equal Ronaldo's treble against Spain, but it is increasingly clear there is nothing frivolous about his desire to compete with two men who have dominated the sport for a decade.
Nobody else has won the prestigious Balon d'Or in the past 10 years but that is the level Kane is shooting for.
England have more to offer than just Kane, insists former goalkeeper Chris Kirkland
Nobody is more appreciative of Kane's skills than manager Gareth Southgate, who awarded him the honour of captaining the side in Russia and set him up as a role model for all others to follow.
Yet he shows the same ambitious streak as the Tottenham man, declining to unequivocally label him world class.
Invited to do so in the aftermath of his decisive turn in Volgograd, Southgate instead indicated his own desire to keep demanding more.
"I'm going to keep challenging him on that because I'm always a little uncertain as to what that title means and what you need to do to really gain it," he said.
"But Harry's a player we are privileged to have and I'm delighted to have him as my captain."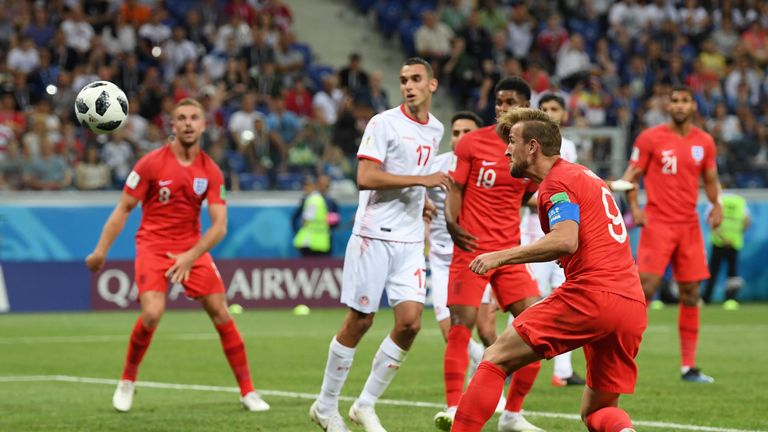 Southgate sees Kane's self-belief as a critical part of his make-up and feels he shows the same kind of authority as some of the country's most accomplished recent internationals.
"I think you see that in the top, top players and I think he's shown that over a period of time in the league," he said.
"The best do it, the Gerrards and the Shearers and the Lampards. It's the psychological strength that separates the really top people from the ones that are the next level down."
Kane's relationship with Southgate may be going from strength to strength but the 24-year-old revealed his bond with Spurs boss Mauricio Pochettino is hitting new colourful new heights too.
"Poch texted me (before the game) and after as well - he sent a lot of love hearts and said 'Come on England'," said Kane.
"He is rooting for me. He is not just my boss, he's my mate. He's the manager but he's a friend as well."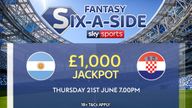 Fantasy Six-a-Side
Pick your dream team for Argentina v Croatia to win the guaranteed £1k jackpot.